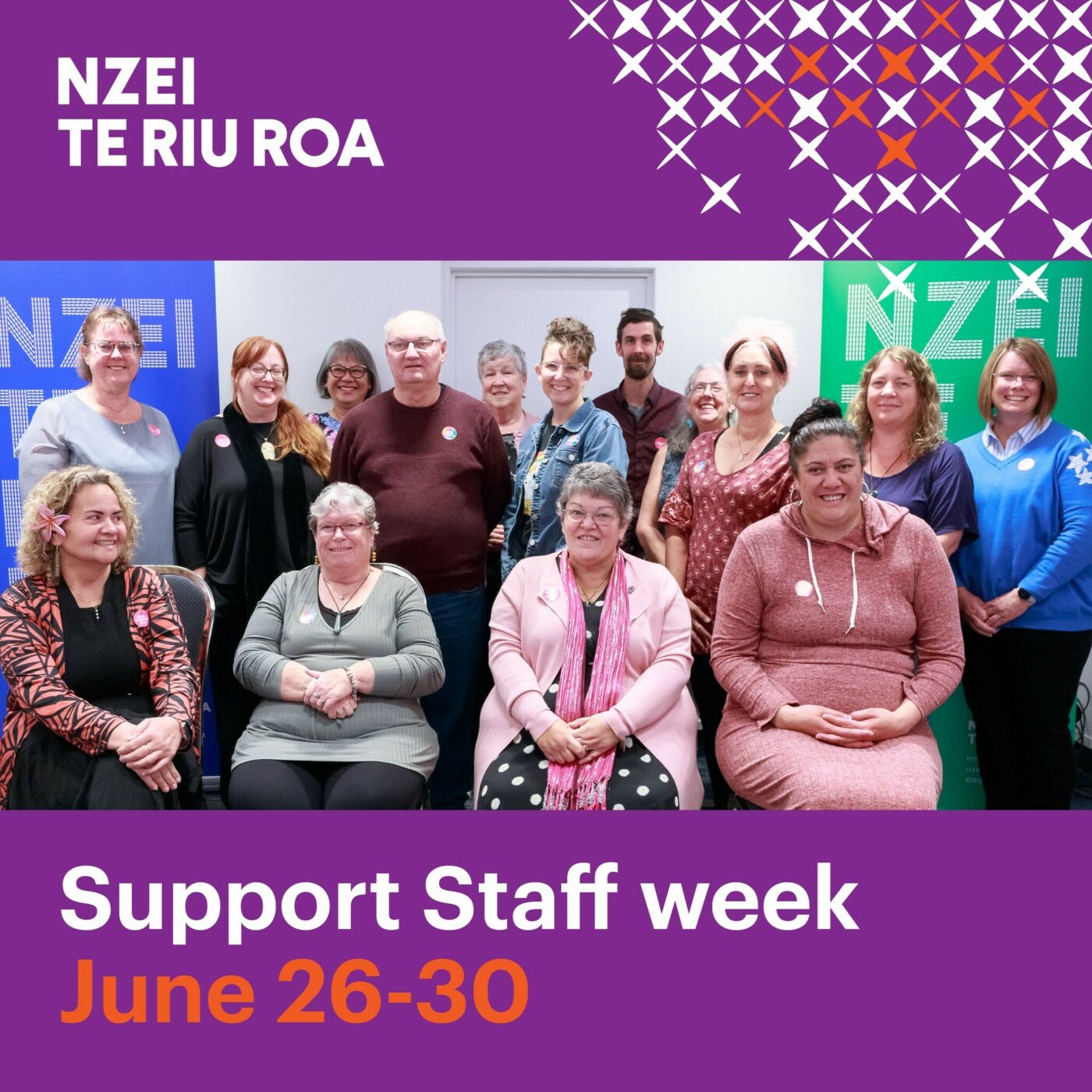 Members celebrated Support Staff during 26–30 June. It takes a village to raise a child, and support staff are one of the many valuable "pieces" of our education system "jigsaw" that make children feel safe in their environment and help them reach their highest potential.
We've organised a number of events and resources to inspire schools to host their own celebrations and show how much they value support staff. You can find details about these below.
Events and webinars
Find your local event

A list of all the events happening across the motu during Support Staff Week is available here.

An Evening with Wel
As part of our Support Staff Week celebrations, we invited filmmaker and teacher Professor Welby Ings to give a webinar on the subject of 'invisible influence'. Welby has worked as grounds keeper, a teacher, and a filmmaker. He was expelled from secondary school and initially refused certification as a teacher. But he has committed his life to the health of learning environments, be these classrooms, playgrounds, communities, or countries.
You can watch a recording of the full webinar here.
Virtual town hall meeting with Jan Tinetti
Ahead of Support Staff Week we held a webinar with Education Minister Jan Tinetti about what the future holds for support staff. You can watch the full recording of the meeting here.
Support Staff Week playlist!
We have curated a playlist that can be played at Support Staff Week events across the motu.
You can find it on YouTube here.